The Summit for the Western Balkans 2022 was held with the theme "Building bridges for peace, prosperity and solidarity", organized by the prestigious magazine The Economist, in cooperation with the Office of the Prime Minister of the Republic of Kosovo, in which case the Deputy Minister of Education, Science, Technology and Innovation, Edona Maloku Bërdyna has spoken about the acceleration of technology and innovation in the Western Balkans. 
In the discussion panel on the Development of Technology and Innovation in the Western Balkans, Deputy Minister Maloku Bërdyna spoke about the potential of this region to become a digital center for Europe.
Emphasizing that most of the countries of the Western Balkans have a young population makes them have unique opportunities for developing the potential in the field of technology and innovation.
The Deputy Minister added that Kosovo is already proving that it has a workforce in this sector that is energetic, competent and able to communicate in many languages, which significantly increases the potential of providing services.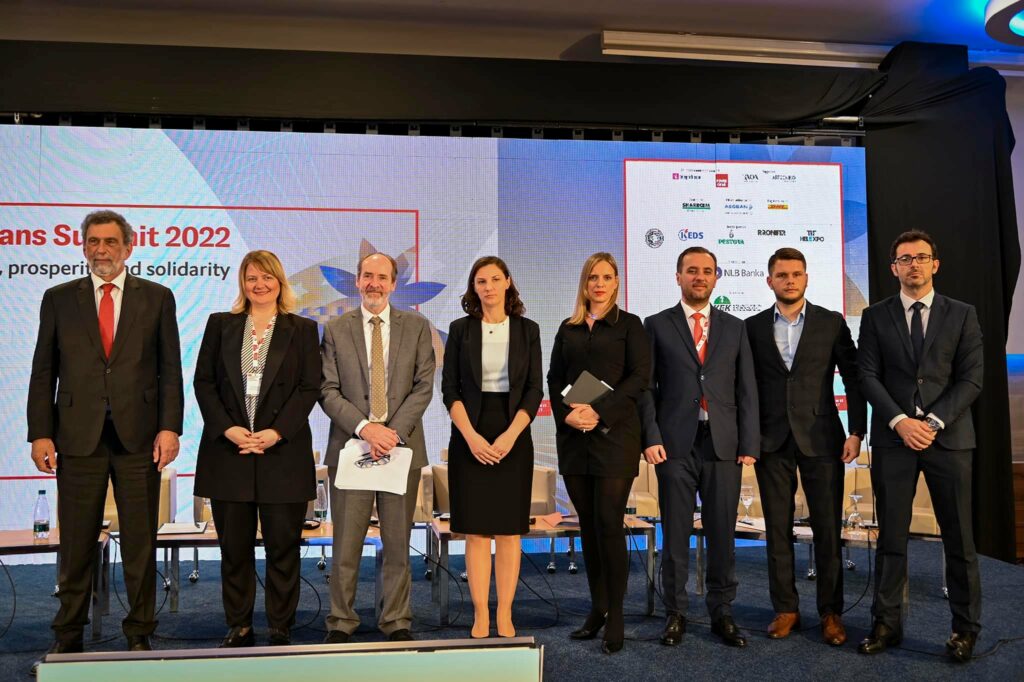 On this occasion, he said that the data show that there are over 650 companies in the information technology sector in Kosovo, and that over 70% of their services are currently being offered to the European Union and the United States of America..       
Among other things, in this panel discussion it was said that the rapid development of technology and innovation can also contribute to peace building processes in the Western Balkans region by providing ecosystems that promote cooperation, transform attitudes and give communities a stronger voice.
Last modified: October 31, 2022