Minister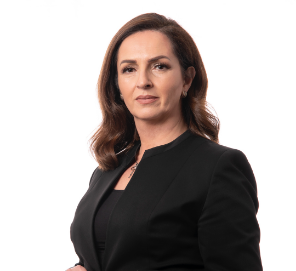 Arbërie Nagavci
Minister of Education, Science, Technology and Innovation
Ms. Arbërie Nagavci has an extensive experience in the field of education.  Ms. Nagavci began her professional career as a teacher of Albanian language and literature at a local school in Gjakova (1995-2006).  In 2006, she was appointed Principal of the same school, a position she held until 2012. 
From 2014 to 2017, Ms. Nagavci was the Director of the Municipal Education Directorate in Prishtina.  For two years she was also a Level 5 lecturer of the PEARSON program for children's assistants in special education.  
Ms. Nagavci is certified as a trainer and chief facilitator in various programs at home and abroad, mainly in the field of education, leadership, and educational leadership, human and children's rights and inter-culturalization.  Among the programs Ms. Nagavci has attended are the Leadership Program in Washington, DC and the Pearson Teacher Program, BTEC Level 5.
From 2010 to 2017, Ms. Nagavci worked as a consultant, trainer, and adviser for education in various programs in local and international institutions, such as:  USAID, GIZ, Council of Europe, KulturKontakt Austria, MEST, KEC, etc.
Ms. Nagavci was the chief facilitator for Educational Leadership and School Management at GIZ / CDBE, BEP / USAID.  She was also adviser for education and chief facilitator in the Basic Education Program BEP / USAID, as well as part of policymaking and practice for preparation of teachers for inclusive education in the context of social and cultural changes, implemented by the European Training Foundation (ETF). 
Ms. Nagavci was a member of the Advisory Body at the Faculty of Education and the Advisory Body at the Faculty of Philology in Prishtina. 
In addition to her professional engagements, Ms. Nagavci has also contributed to the Kosovo politics as a member of the Kosovo Assembly in the 6th and 7th legislature representing the Self-Determination Movement! (Lëvizja Vetëvendosje!). In the 6th legislature, Ms. Nagavci was a member of the Education Committee and the Budget and Finance Committee. In 2020, Ms. Nagavci was nominated and voted the first Deputy Chairwoman of the Assembly of Kosovo. Ms. Nagavci has also led the Kosovo delegation to the Parliamentary Assembly of the Council of Europe and to the NATO Parliamentary Assembly.
Ms. Nagavci holds two B.A. degrees from the University of Prishtina, in Albanian Language and Literature and in Law, as well as a Master's in International Legal Sciences from the same university.  She has co-authored a book series titled Our Summer Adventures-Magic Holidays and has reviewed the module Effective School Administration and Meeting Direction, Capacity Building in Educational Leadership. 
Ms. Arbërie Nagavci is proficient in the English and Serbian language. She is married and has two children.