The Prime Minister of the Republic of Kosova, Albin Kurti, the Minister of Education, Arbërie Nagavci and the Mayor of the Municipality of Gjakova, Ardian Gjini, took part in the foundation stone laying ceremony.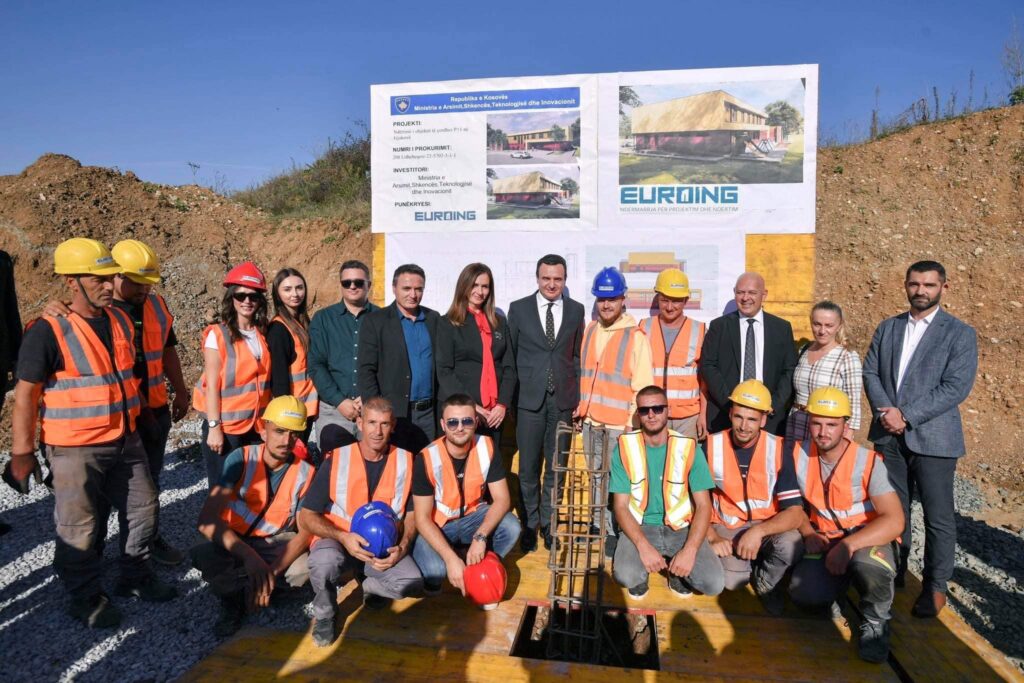 On this occasion, Prime Minister Kurti said that this project is very important, because all studies have shown that success in primary schools is directly related to the success shown by children in pre-school education, i.e. kindergarten.
The nursery facility with an area of 1400 square meters, intended for 150 children, is designed on two floors and contains: 7 rooms for children to stay, 3 bedrooms for children, multi-purpose space, kitchen, dining room, doctor's room, the psychologist's room, the administration, as well as the technical space.
The value of the contract is 758,892.49 euros and the implementation plan according to the contract is 24 months.
At the end of September, contracts were signed for the construction of five new nurseries in Pristina, Gjilan, Miresh te Gjilan, Kamenica and Gjakova.
Meanwhile, for the year 2023, among other things, MAShTI will also invest in the construction of 11 nurseries, as well as make 16 renovations and adaptations of school facilities in nurseries for children.
Last modified: October 31, 2022