The Prime Minister of the Republic of Kosova, Albin Kurti, the Minister of Education, Arbërie Nagavci and the Mayor of the Municipality of Gjakova, Ardian Gjini, have laid the foundation stone for the construction of the primary and lower secondary school "Ganimete Terbeshi" in Ponoshec, Gjakova.
On this occasion, Prime Minister Kurti and Minister Nagavci have congratulated the residents on the start of the construction of the new school, with the hope that this school will serve for quality education of the children of this area.
Among other things, Prime Minister Kurti said that the construction of this school and other schools that will be built is the best investment.
Meanwhile, the Minister of Education, Arbërie Nagavci emphasized the importance of improving the infrastructure for teaching and learning.
The minister said that the children of Ponoshec village will have infrastructure and learning facilities which will increase the quality of learning and will affect the improvement of results.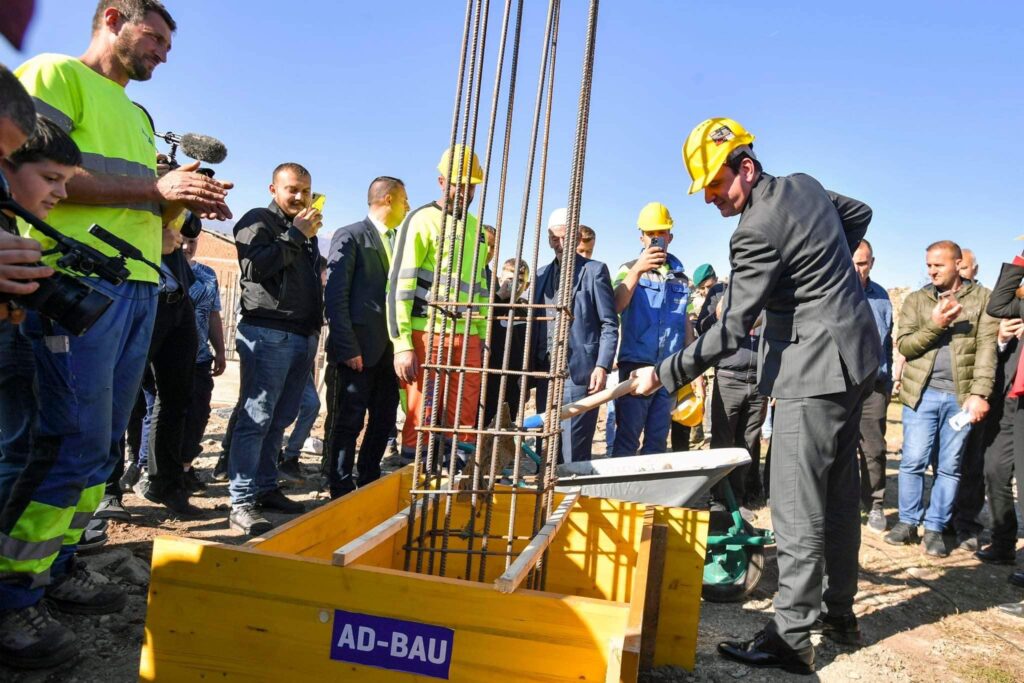 Otherwise, for the year 2023 in our country MESTI will invest in the construction of 11 nurseries, 4 physical education halls, 5 – Lower Secondary Schools, as well as 16 renovations and adaptations of school facilities in nurseries for children.
The school facility and the physical education hall have an area of 2,800 square meters, including classrooms and auxiliary spaces, as well as spaces intended for preschoolers, while the financial value for the entire project is 1,200,000.00 euros.
Last modified: October 31, 2022