As result of the agreement signed between MESTI and the Solidar Swiss organization in March of this year, as well as in cooperation with the Municipality of Istog, the Career Center at IVET "Mithat Frashëri" was inaugurated in Gurrakoc, Istog.
The inauguration ceremony was attended by the advisor for vocational education at MESTI, Majlinda Rizvanolli, representatives from the municipality of Istog, representatives of the EYE project, Solidar Swiss organization, ITED, the school principal, teachers, students and business representatives.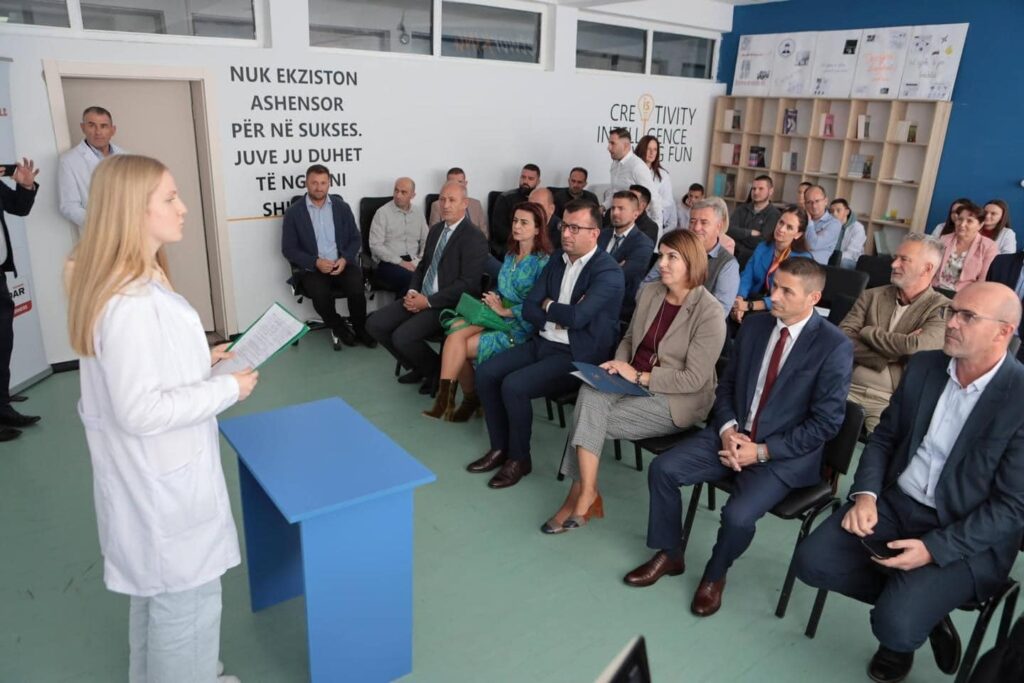 MESTI is committed to strengthening and institutionalizing career guidance and counseling services for all levels of pre-university education.
This year, MAShTI has worked towards the standardization of such services, the development of the legal basis, as well as accredited the qualification program for career counselors. Meanwhile, for the next year, there is a budget for the employment of 59 career counselors.
Last modified: November 7, 2022