Now that informational meetings are being held all over the Republic of Kosova for the Law on Child Protection, MESTI, respectively the National Forum for Friendly Schools "Rritemi co", has developed posters/infographs for prevention, identification, treatment and reporting of violence in schools.
This step also marks the beginning of the awareness campaign for the mobilization of all subjects inside and outside the upbringing and educational institutions for efficient and quality work in favor of increasing the well-being and protection of children in an educational and educational context and beyond.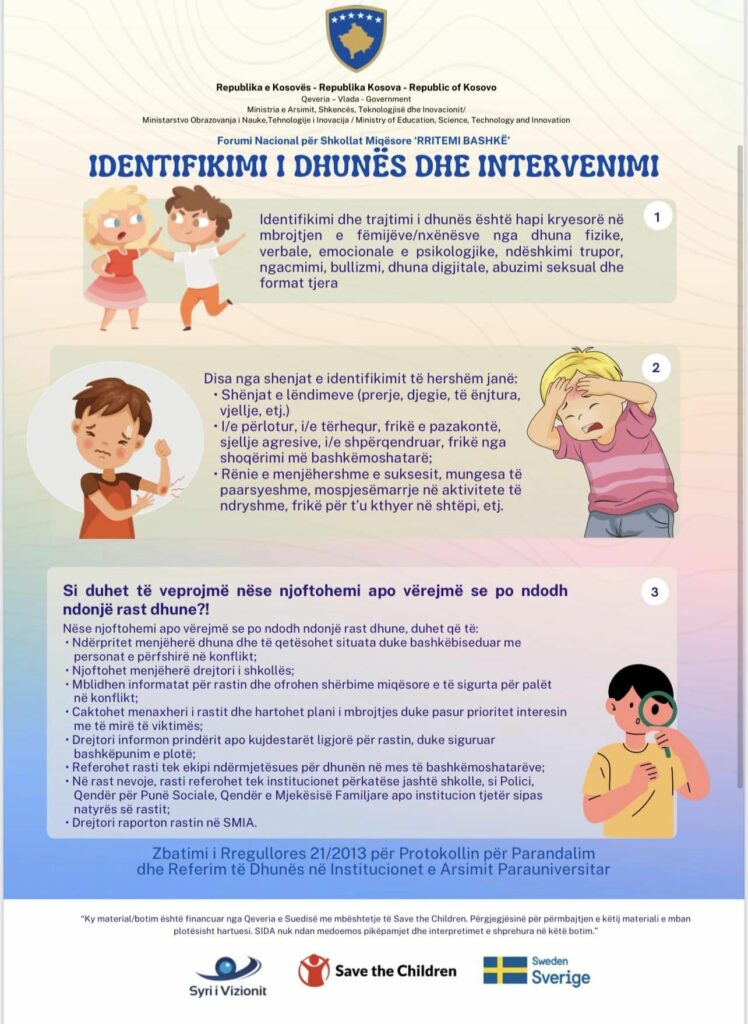 These posters bring bacl attention and commitment to the implementation of Government Regulation 21/2013 on the Protocol for the Prevention and Referral of Violence in Pre-University Education and show the hierarchy of inter-institutional actions for dealing with the topic of violence through quality education, as well as for the steps to identify early, treatment and reporting according to the legislation in force.
As such, the posters are informative for entities that provide and receive upbringing and educational services in pre-university education institutions, including the community of parents and other stakeholders.
Also, they are suggested to be used by educational and support staff in teaching and extracurricular activities.
In addition to the distribution of physical copies, MESTI officials will be present in the field with regional and school sessions, where the concerns of students, teachers, parents and leaders of our institutions will be discussed, in order to address and guide our actions continuously.
The prevention of violence and the protection of children within the role of upbringing-educational institutions is a prerequisite for the well-being of children and motivates their development within their physical, intellectual, social and emotional potential.
Wellbeing is a fundamental right of children. Institutions are obliged to ensure the respect of all the guaranteed rights of children.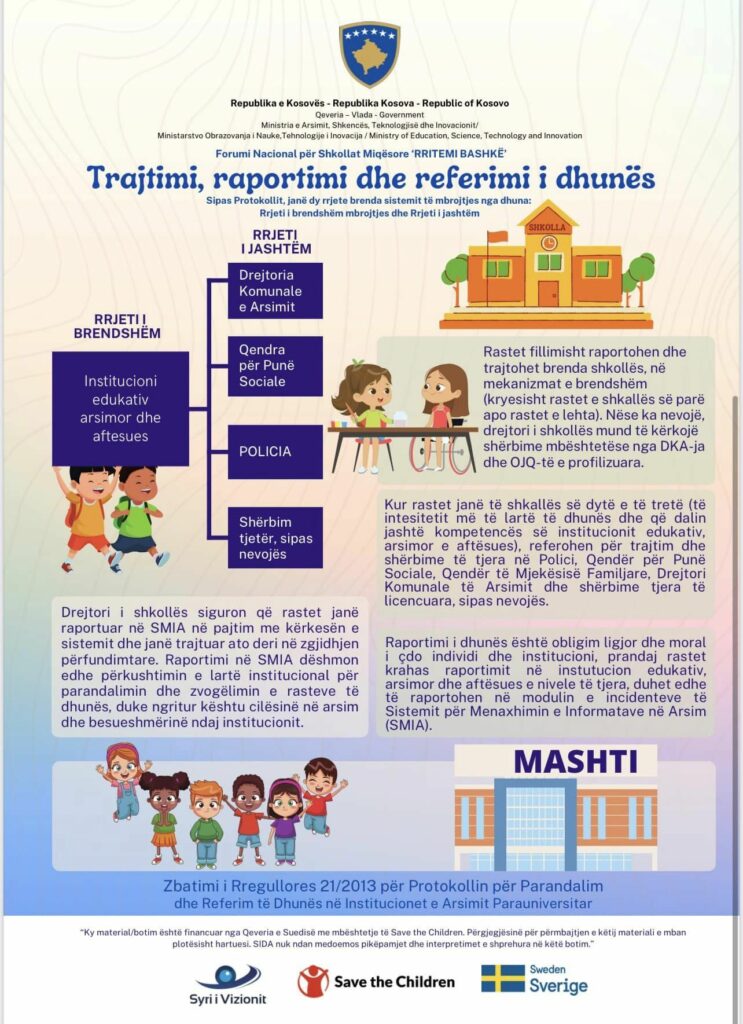 Last modified: October 31, 2022