The Minister of Education, Science, Technology and Innovation, Arbërie Nagavci, participated in the solemn academy on the occasion of marking the 55th anniversary of the establishment of the "Ali Hadri" Institute of History in Prishtina, in which case she highly appreciated the research and scientific work of this institution, whose initial journey was planned for studies of specific historical periods, later transforming into an Institute with a wide historical and scientific scope.
Minister Nagavci said that, over the years, the Institute of History has created and shaped young researchers and historians, who have managed to keep pace with their contemporary colleagues, positioning the Institute in the international sphere of scientific institutions.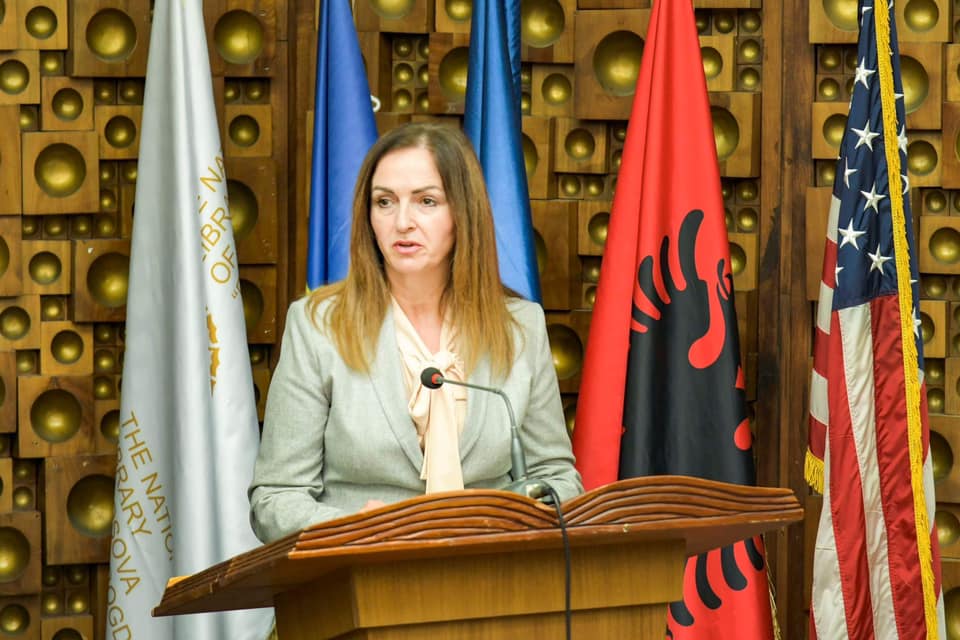 Expressing institutional support for the Institute's work, Nagavci emphasized the importance of adding study departments of this institution, given that Kosovo has many researchers and historians with adequate training, who would be able to contribute to historical studies with specific topics such as the issue of war, state-building and genocidal violence.
The acting director of the "Ali Hadri" Institute of History, Teuta Shala Peli spoke about the history of the work of this Institution in 1967, initially as the Institute of History. She estimated that the establishment of this institution was one of the major science events in the 20th century.
Also present at this ceremony were representatives of important research and scientific institutions from Kosova, Albania and North Macedonia, who spoke about the importance of the Institute of History, the research and scientific activity and the goals for increasing national and international inter-institutional cooperation.
Last modified: November 7, 2022