The Minister of Education, Science, Technology and Innovation, Arbërie Nagavci, participated in the launching ceremony of the "UPCO cluster" institute, which will serve to promote new technologies, innovation and entrepreneurship, as well as provide services for the economy and education in Kosova.
On this occasion, Minister Nagavci said that the Kosova model of the "Triple Helix" – UPCO, founded by the University of Prishtina, the Municipality of Prishtina and the Kosova Chamber of Commerce, as a union of the forces of the three co-founders, is an innovation in itself.
This, the minister said, creates extraordinary advantages for the three institutions separately, as well as generates added value through joint development projects, gathering the institutional and intellectual heritage of the three in one place.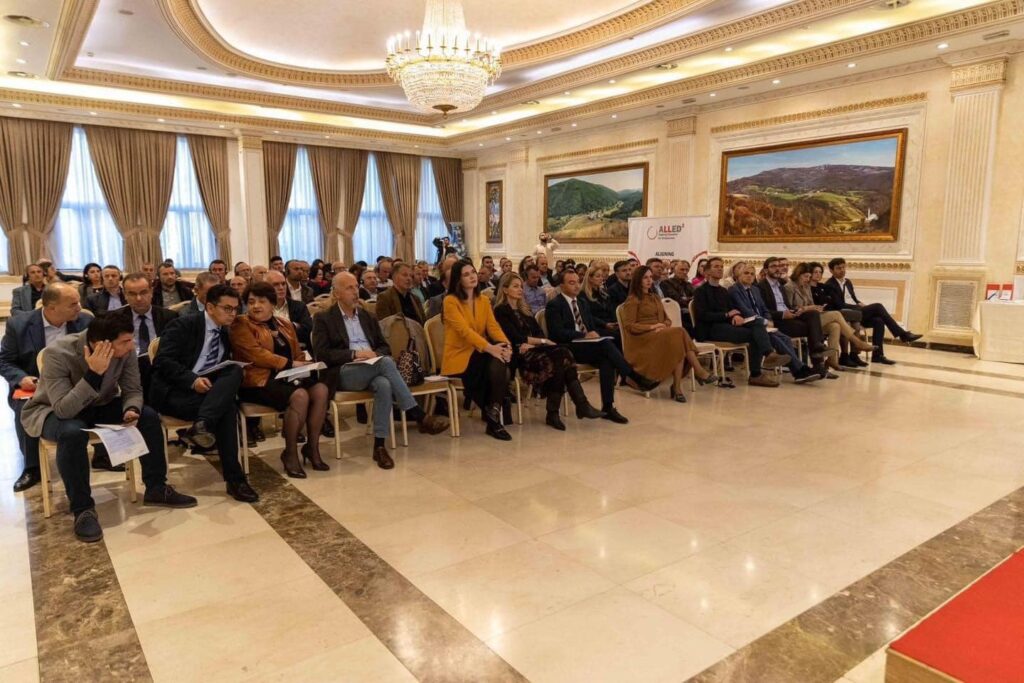 Minister Nagavci emphasized that, from the perspective of the development of the real economy of Kosova, the country urgently needs innovation and entrepreneurship to change the traditional economic structure, therefore the "university-government-industry" cooperative innovation mechanism is an important step towards a knowledge-based economy.
The Minister thanked the European Union and the Austrian Development Agency for continuous support in the field of education, and also in this process, as well as the ALLED 2 project for support in the UPCO functioning.
Among others, the chairman of the Parliamentary Committee for Education, Ardian Gola, the representative of the EU Office in Kosova, Johannes Madsen, the representative of the Office of the Austrian Development Agency, Sandra Horina, and the representative of ALLED 2, Efka Heather.
Last modified: November 15, 2022