Within the framework of the First Edition of the International Forum for Women, Peace and Security 2022, the Deputy Minister of Education, Edona Maloku Bërdyna met with the Minister of Education of Bangladesh, Dipu Moni.
In her first visit to the Republic of Kosovo as Minister of Education, Minister Moni spoke about the importance of exchanging experiences between Kosovo and Bangladesh as two countries with a history of conflict. In line with the theme of the conference, she emphasized the role of women in the progress of society and peace building.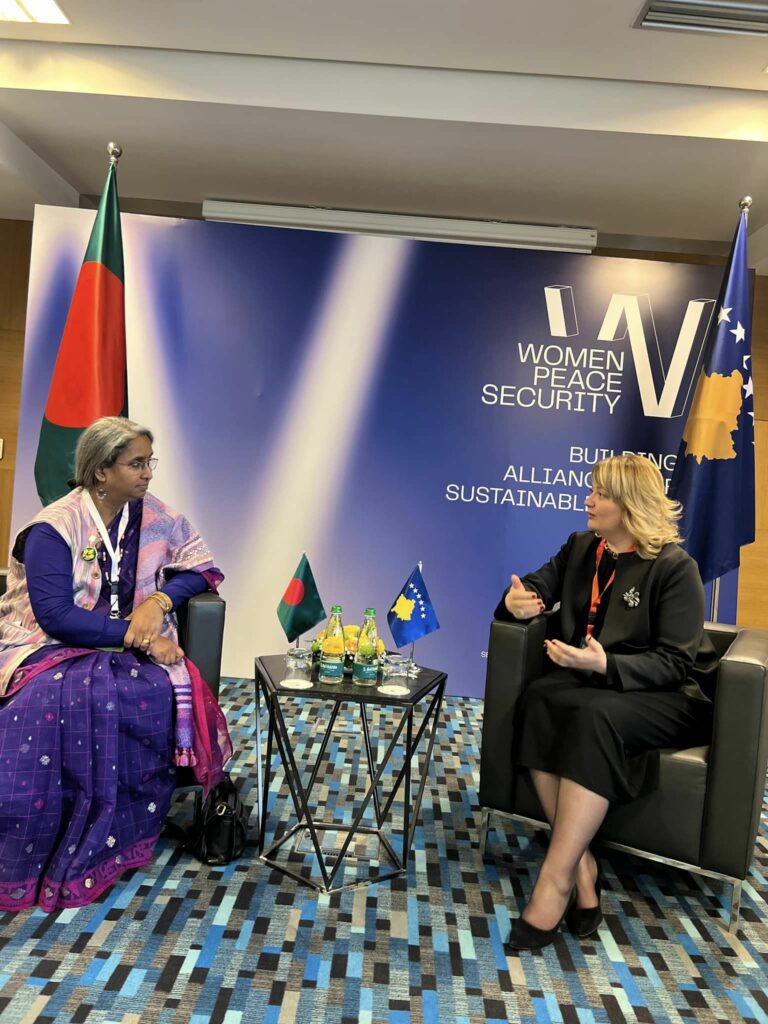 Deputy Minister Maloku Bërdyna emphasized the importance of education for the development of post-conflict countries and for the work that MAShTI is doing in this direction. She informed Minister Moni about the developments in pre-university and university education in Kosovo, as she emphasized the work being done to strengthen science and innovation.
In this meeting, readiness was expressed for the deepening of cooperation between the two countries in the field of education through concrete bilateral agreements.
Last modified: October 31, 2022