The Minister of Education, Science, Technology and Innovation, Arbërie Nagavci, has participated in the fifth Conference of Education and Vocational Training and Education for Adults, which this year was held with the theme "Quality in VET – Attractiveness in the labor market".
On this occasion, Minister Nagavci emphasized the crucial role of the Vocational Education and Training (VET) system in the social and economic development of a country. The minister said that MASHTI and the Government of Kosovo are treating VET as a priority, while she mentioned a series of initiatives that have been undertaken and are being undertaken to improve the situation.
Among other things, Minister Nagavci mentioned the establishment of the Executive Commission for the advancement of VET at the Prime Minister's level, which will enable a better inter-institutional coordination regarding the Education and Vocational Training system.
Also, she emphasized the fact that the implementation of dual education in four profiles has already begun, while she also mentioned the redefinition of the criteria for financing vocational schools, in close cooperation with the Ministry of Finance.
"The document of the curricular framework of the VET is being finalized, this document has remained unfinished since 2018. This document will be a guide for the structuring of the curricula that will be offered in vocational schools", said the minister, after mentioning many actions that are being taken in order to advance the VET system.
This conference is organized by the Agency for Vocational Education and Adult Education, therefore the Acting Director of the Agency, Fikrije Zymberi, thanked all the participants and development partners for their continuous contribution to the advancement of VET.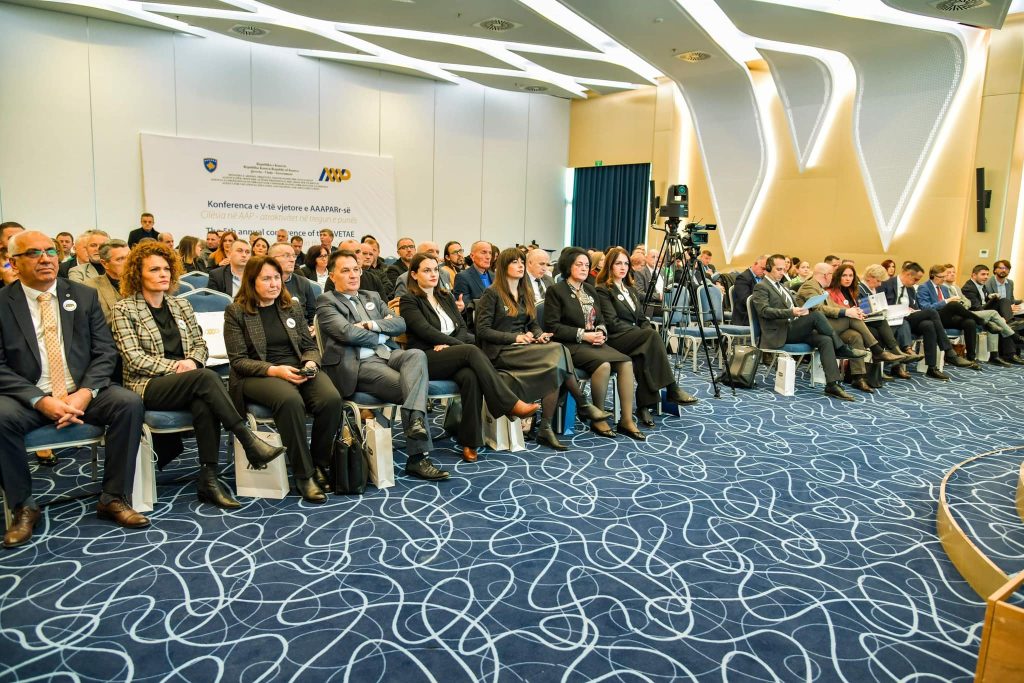 Last modified: February 3, 2023