The Minister of Education, Science, Technology and Innovation, Arbërie Nagavci participated in the certification ceremony of 22 quality coordinators, 19 principals of vocational schools, as well as 16 trainers of trainers, which on the part of MAShTI will continue in the schools of other professional through trained trainers. 
Minister Nagavci said that with this, 1/3 of vocational schools are included in the process of improving quality assurance mechanisms, where all those certified for more than two school years were engaged in this process.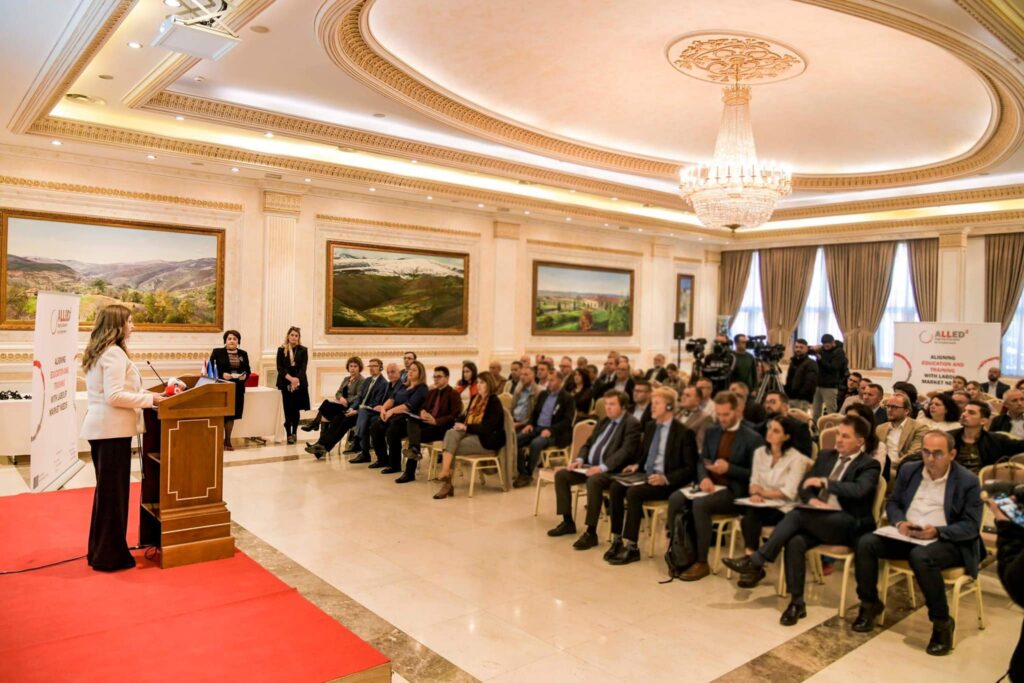 Among other things, Nagavci said that throughout this process MESTI has been supported by the Alled 2 project, financed by the EU and ADA and implemented by ADA.
The Ambassador of Austria in Kosova, Christoph Weidinger emphasized that this project will contribute to the harmonization of professional education with the labor market..
Otherwise, the Training Program equivalent to 10 ECTS credits was offered during 2021 and 2022 through live training and mentoring seminars of SC coordinators and school principals/VEC, including providing instructions adapted in writing. In addition, the regulations for internal SC processes (for VET and QAP schools) were drafted and piloted in close cooperation with providers and central level institutions.
Last modified: October 31, 2022