University in Peja "Haxhi Zeka" has honored the American ambassador, William Walker, with the "Doctor Honoris Causa" award. The title is attributed to the motivation "For humanity and special human and professional courage in the preservation and advancement of universal human rights towards the unification of the democratic world for the vital value of humanity".
At the honoring ceremony, the Prime Minister of the Republic of Kosova, Albin Kurti, said that Albanians will never forget what Ambassador Walker has done for Kosova and the history of our people has already reserved a special place in Kosova for his name and for the role and contribution of his work.
The Prime Minister added that Ambassador Walker's statements were his official denunciations on behalf of the OSCE Verification Mission in Kosova, against Serbian forces and authorities who were committing crimes against humanity and war crimes against civilian Albanians in Kosova.
The Minister of Education, Arbërie Nagavci emphasized that Ambassador Walker deserves the title "Doctor Honoris Causa" not only because he has served our cause for freedom and justice with honor and high conscience, but because like today 24 years ago, through the words of after him, the world realized that Serbia was committing crimes against humanity in Kosova.
She added that the voice of Ambassador Walker, who told the truth, was so important and turned the attention of international opinion to Kosova.
Ambassador Walker in January 1999 publicly denounced the scenes he had seen in Recak after the massacre by Serbian forces. His statements about this massacre caused a great media and political uproar.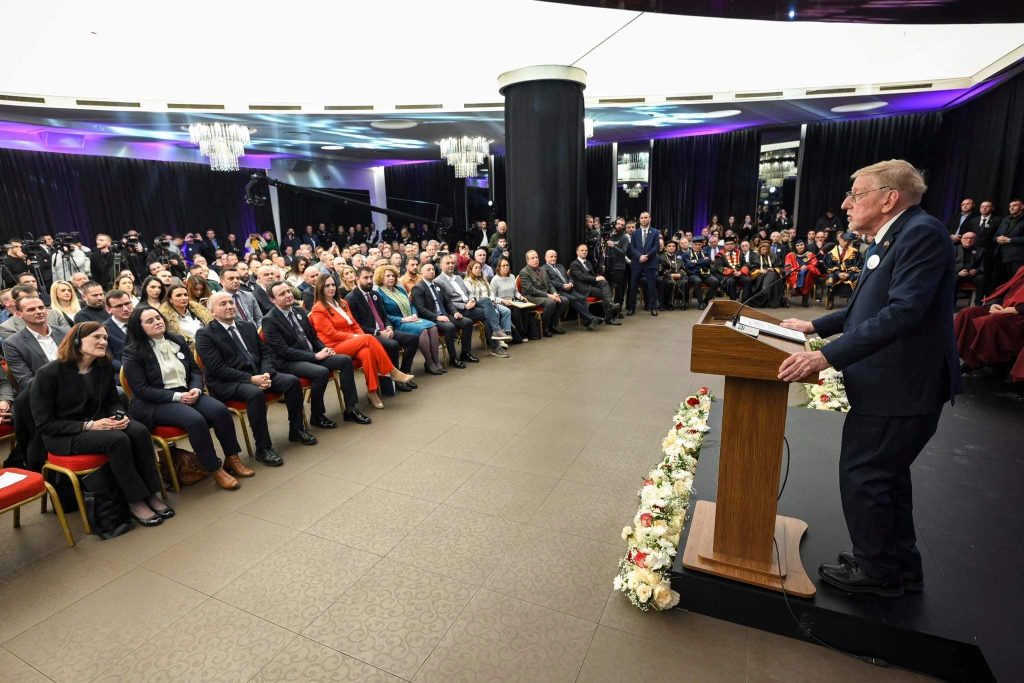 Last modified: January 20, 2023