The Prime Minister of the Republic of Kosova, Albin Kurti, the Minister of Education, Science, Technology and Innovation, Arbërie Nagavci and the EU Ambassador, Tomáš Szunyog have laid the foundation stone of the new facility of the Faculty of Mathematical and Natural Sciences of the University of Prishtina, which is financed by the European Union and the University of Pristina, while it is led and implemented by the United Nations Office for Project Services (UNOPS).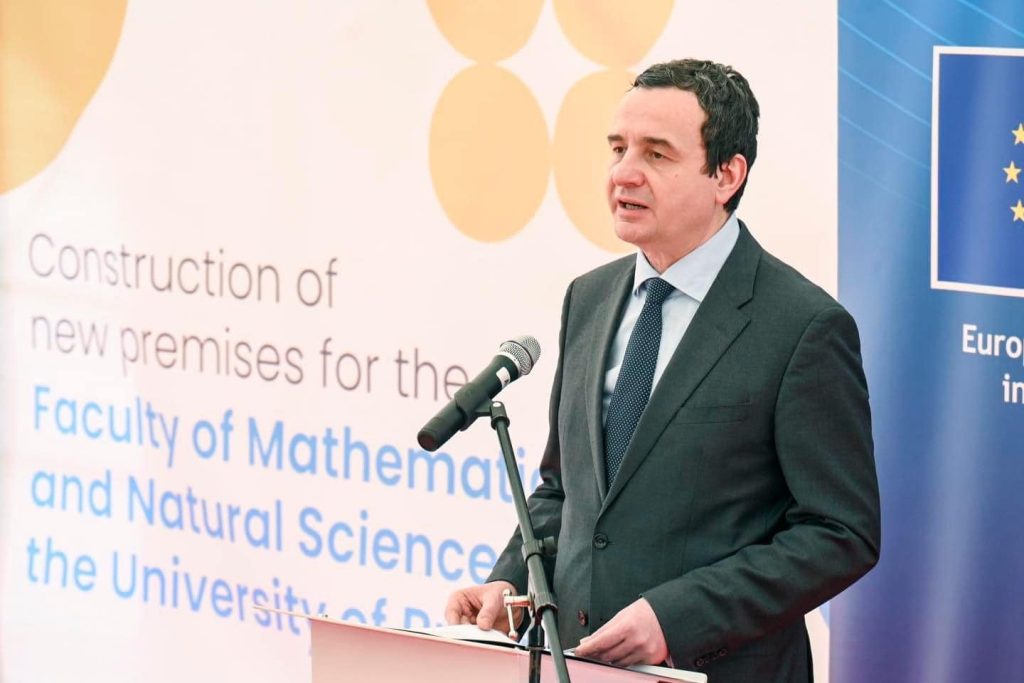 On this occasion, Prime Minister Albin Kurti said that it is a special pleasure to be part of the laying the foundation stone of the new facility of this faculty, since mathematics and other natural sciences provide the basis of new knowledge in many fields, especially in the field of technology and engineering.
Prime Minister Kurti wished that this cornerstone marks a new page in the development of the University of Pristina and the sustainable economic development of Kosova, while he also spoke about government policies for raising the quality of education at all levels and improving the legal basis and other important documents that ensure integrity, standards, criteria and high performance of educational institutions.
The Minister of Education, Arbërie Nagavci emphasized that, when foundation stones for schools and universities are laid in a place, it is clear that are being laid foundations of building a democratic and European state with a safe future, adding that every stone that is laid today turns into hope for the young people of this country.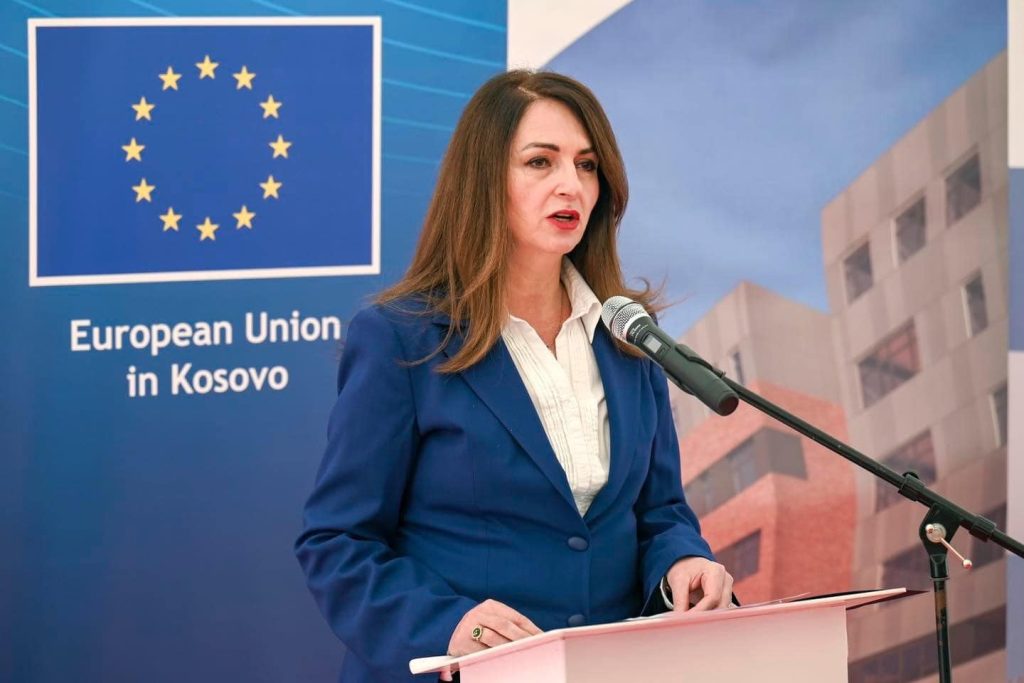 Among other things, Nagavci said that the new facility of the faculty will not only significantly increase the quality of studies, but at the same time will convey the message of responsibility, commitment and willingness of the Ministry of Education to turn attention to natural sciences.
Minister Nagavci also spoke about the tireless work, often in difficult conditions, of the professors who have been an essential part of the success of this faculty, founded in 1971, which includes five departments: Biology, Physics, Geography, Chemistry and Mathematics.
Meanwhile, the EU ambassador, Tomáš Szunyog, said that quality education is a priority of the EU in Kosovo and the investment worth nine million euros is a demonstration of this commitment.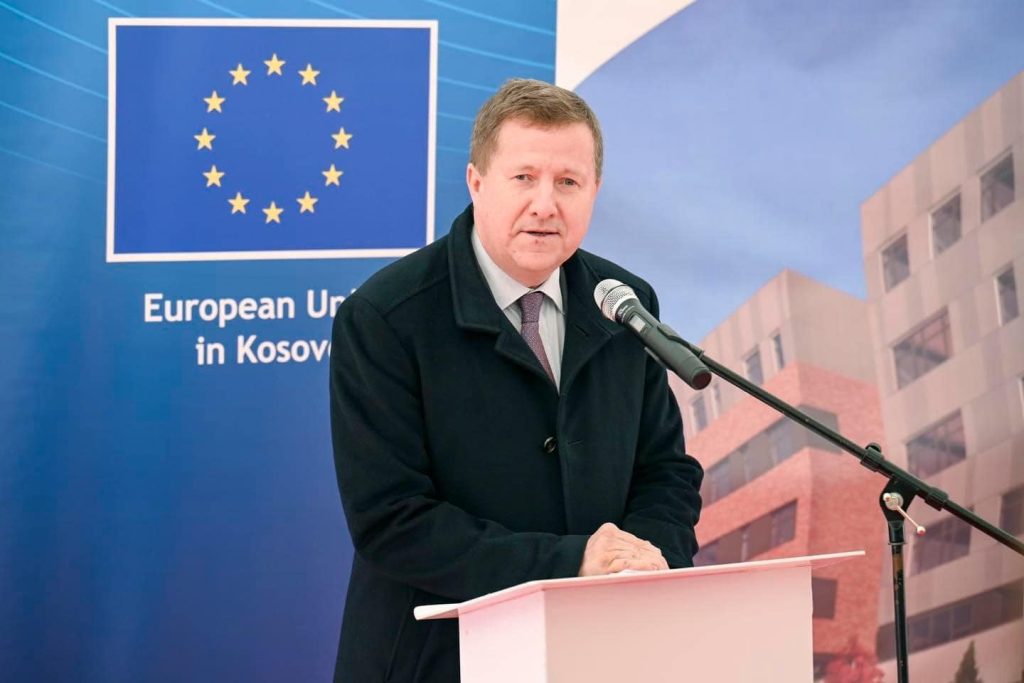 The new facility of the Faculty of Mathematical-Natural Sciences will have an area of 13,000 square meters, with modern standards for study and research, a safe and friendly environment, including efficient energy and green areas.
Last modified: February 24, 2023