The Prime Minister of the Republic of Kosovo, Albin Kurti together with the Deputy Minister of Education, Science, Technology and Innovation, Taulant Kelmendi visited the "Infinit" Training Center. On this occasion, the Prime Minister distributed certificates of appreciation to the medalists of the International STEM Olympiad held in Paris, France.
Prime Minister Kurti said that like never before, MAShTI has intensified the support for girls in the STEM field, that is, science, technology, engineering and mathematics, and the support for them has been 1382 scholarships per student only in 2022.
"In April of this year, the Ministry held the first national conference for women and girls in STEM, called STEMinists, where it brought together dozens of Kosovar students, professors, scientists and professionals in the STEM fields, who operate in Kosovo and in the world. Organized under the patronage of my Office, this conference was the fulfillment of our Government's promise to stimulate and promote girls and women in STEM. The conditions were also created there for the networking of girls and women in these fields and for the possibility of practical work in mentoring and professional development", said Prime Minister Kurti.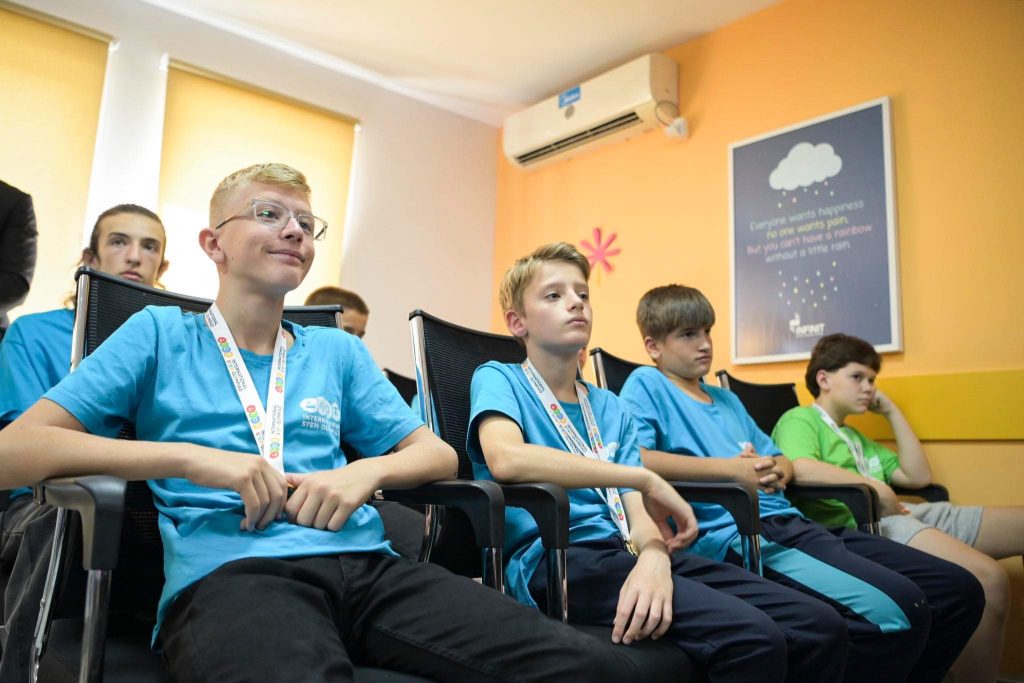 The Prime Minister said that in Kosova there are about 1,500 companies in the field of Information and Communication Technology and that the vast majority of them export services, while he emphasized that we have 20,000 professionals in this field.
The Deputy Minister of Education, Science, Technology and Innovation, Taulant Kelmendi, said that the fact that from 22 participating countries and 440 students, our students, from the schools "Hasan Prishtina", "Iliria", "Qamil Batalli" and "Maarif", who participated in this competition for the first time, managed to win a total of 14 medals, of which five gold, three silver, five bronze and one medal of honor, it is really a great success for all of us.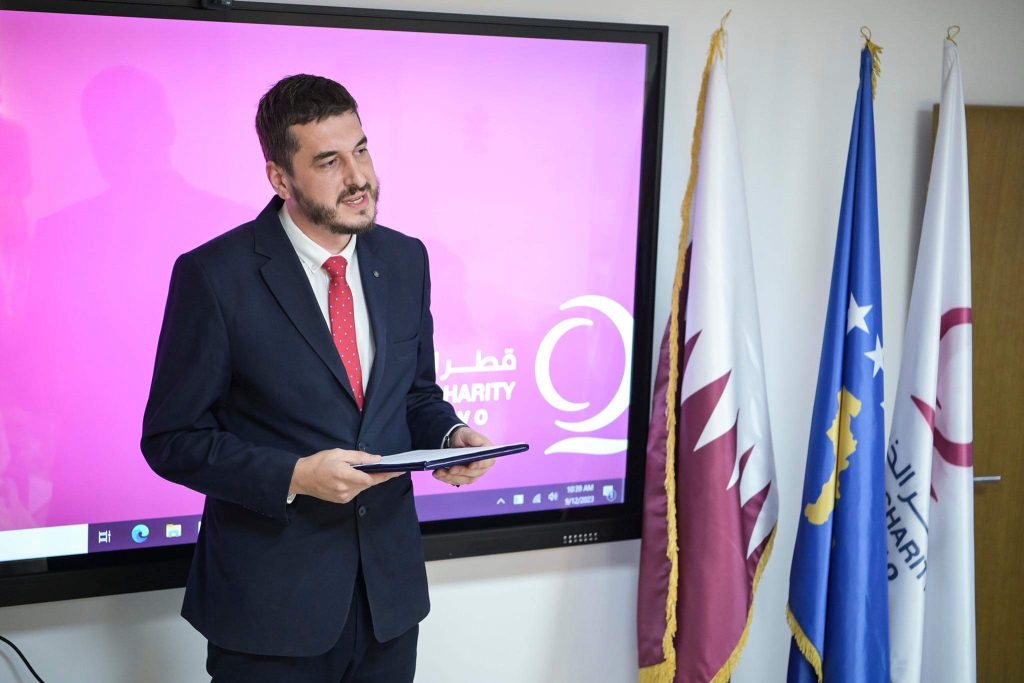 He emphasized that the increase in the budget and focus on STEM fields will be progressive and the same is foreseen in our Education Strategy 2022-2026. He also said that from this month we have listed the subject of Coding as an elective subject from the first grade of public primary education.
Among the 22 participating countries, from five continents, in the subjects of mathematics, science and coding, in the STEM Olympiad held in Paris in July of this year, gold medals were awarded to: Arijon Syla, Kron Selmanaj, Kushtrim Kajoshi, Emir Lezi, Ron Shllaku. With silver medals: Jona Kuka, Sara Çavota, Erta Tejeci. Bronze medals were received by Gerti Kida, Fron Isufi, Fron Korqa, Fatbardh Mulaku, Leoart Morina, while Omar Gashi was awarded a medal of honor.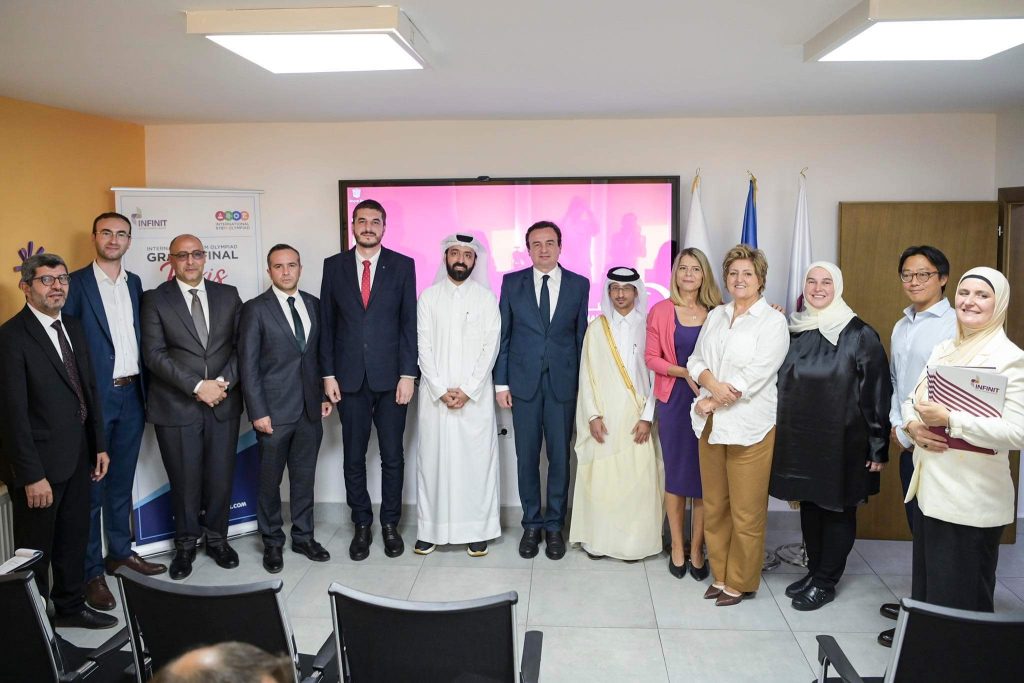 Prime Minister Kurti and Deputy Minister Kelmendi also held a meeting with the Acting Ambassador of Qatar in Kosovo and Albania Abdulaziz El Sehl, the Director of the Qatar Charity Organization, Esam Dabab, and the representative of Qatar Charity from Qatar, Nawaf Al Hamadi with who discussed the possibilities of deepening and expanding cooperation.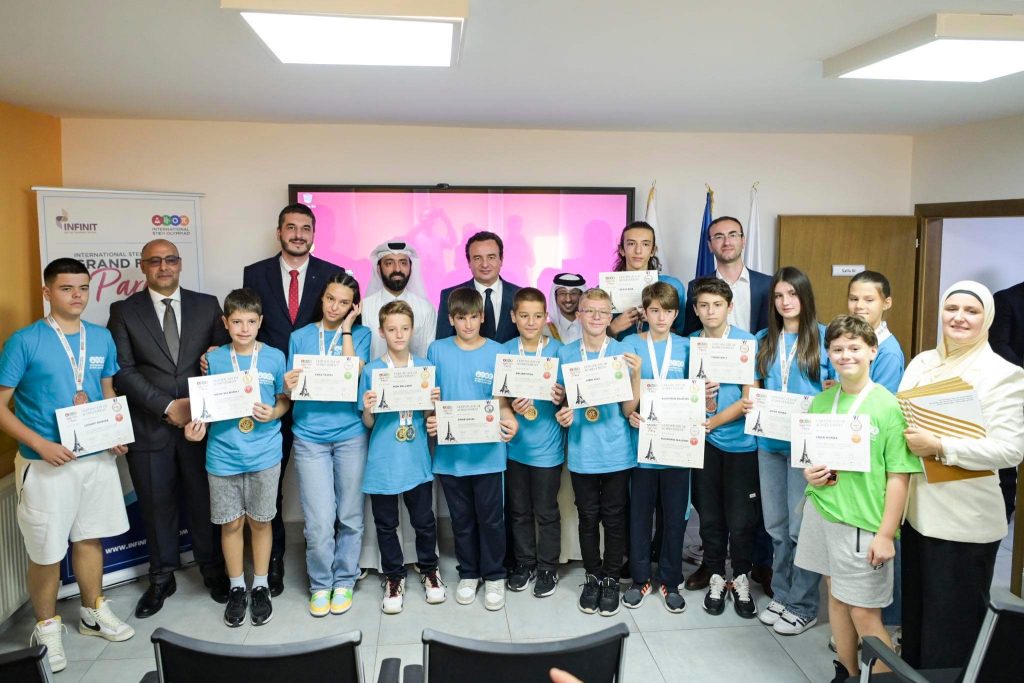 Last modified: September 16, 2023