The Minister of Education, Science, Technology and Innovation, Arbërie Nagavci and the Minister of Justice, Albulena Haxhiu, accompanied by the mayor of the Municipality of Kamenica, Kadri Rrahimaj, stayed at the "Xhavit Ahmeti" school in Hodonoc, Kamenica, where they talked with the students about awareness of domestic violence.
This visit was made within the activities marking the "16 days of activism against domestic violence" campaign.
On this occasion, Minister Nagavci emphasized the great role that educational institutions have in educating generations to fight any injustice that is done to everyone in the family, at school or anywhere else.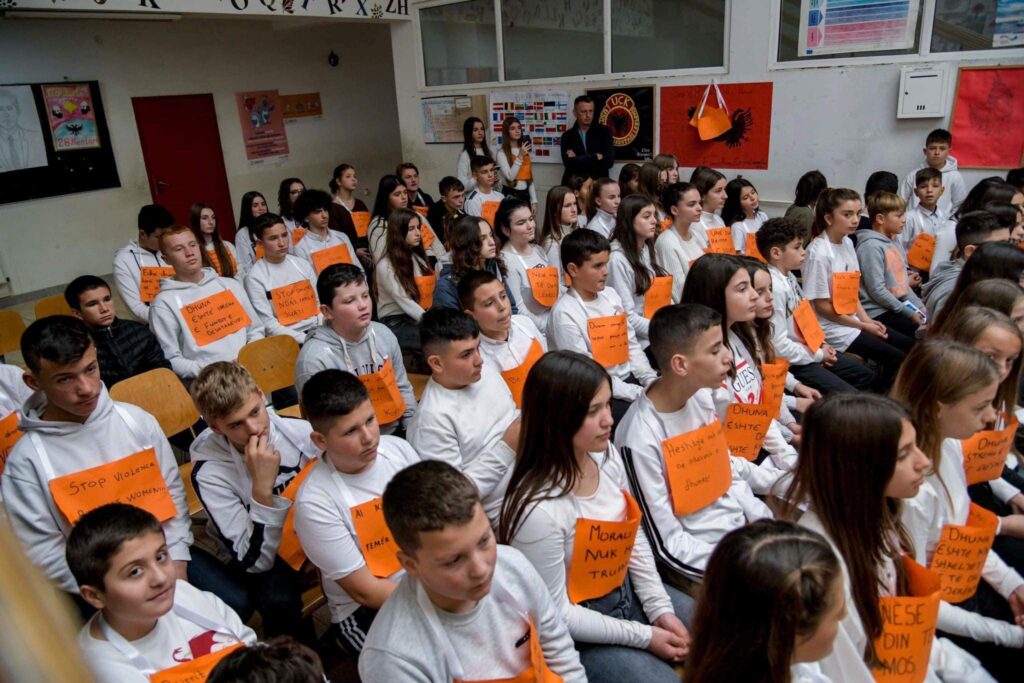 Minister Nagavci invited students to report violence, while emphasizing that no form of violence should be tolerated. She also spoke about the great role that educational preparation has in order to be economically independent, a factor that makes them more powerful in life.
Among other things, Minister Nagavci said that MESTI has a series of protocols and mechanisms for the protection of children, however she emphasized that schools also have a responsibility to provide safe environments for our children.
Meanwhile, Minister Haxhiu said that every day of ours should be a day of engagement in the fight against violence, a phenomenon that is burdening our society.
Last modified: December 2, 2022