The Minister of Education, Science, Technology and Innovation, Arbërie Nagavci, together with the chairman of the Parliamentary Committee for Education, Ardian Gola, the advisor to the Prime Minister, Ardita Sinani, the adviser of the deputy prime minister, Fatmir Curri, and the acting chairman of ANC, Ragmi Mustafi, visited several educational institutions and civil society organizations in Presheva.
The delegation from Kosova first visited the elementary school "Abdullah Krashnica" in Miratoc, where they saw closely the work of the teachers and students of this school, which is known as one of the most successful in this part.
On this occasion, the financing of projects for the preservation of national identity and the increase of cooperation in the future were discussed.
Meanwhile, during the visit to the Preschool Institution "8 Marsi" in Presheva, in addition to meetings with leaders, educators and children, the book "Learning by playing" was distributed to preschool children".
As part of the activities carried out in Presheva, Minister Nagavci and other members of the delegation also participated in the promotion of the children's book "Magjia e jastëkut me zile", authored by Afërdita Salihu.
During the day, Minister Nagavci also stayed at the NGO "Directorate for the Inclusion of Persons with Disabilities", where she was closely informed about their work and activities. On this occasion, she also met 20 assistants engaged for children with special needs and saw their work closely.
In all meetings, Minister Nagavci reiterated that the Government of the Republic of Kosova is committed to providing support for the realization of the rights and needs of citizens in the Presheva Valley.
The Minister mentioned the concrete actions that the Government of Kosova has undertaken so far in the framework of financial support, especially in the field of education, while emphasizing that the Government and the Ministry of Education will pay special attention to the Presheva Valley.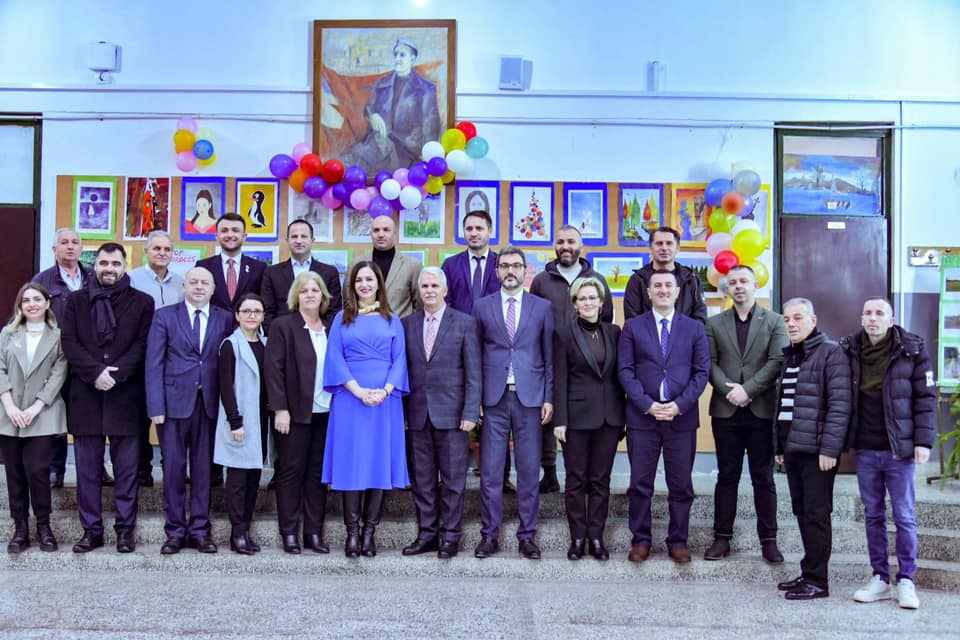 Last modified: January 25, 2023